Nottingham Contemporary. This art space has been on my 'must visit' list for a while. Opened in 2009, and designed by the London Architects, Caruso St John, it has a great sense of concrete modernity, decorated with traditional lace. Situated in the centre of the Lace Market, in the oldest area of Nottingham, it reflects its contemporary meaning against the ancient background of this historic city. As a student at the University of Nottingham in the seventies I can remember the demise of this area as the lace industry declined, but also the rise of its fortunes as a centre for the arts.
Grace Before Jones: Camera, Disco, Studio would have been a great exhibition to visit in 2020, had circumstances permitted. The exhibition is now over unfortunately and will not reopen after the lockdown. The exhibition bases its ideas on the singer's iconic image and her environment. Grace Jones was born in Jamaica, but moved to New York when she was thirteen. Her career has seen her as model, singer, songwriter, record producer and actress, as well as art form as in this installation.

Grace before Jones, curated by Cédric Fauq with Olivia Aherne, contained some 61 images, some of Jones herself and many chosen by the curators to represent her as a complete artiste. This has given platform to works from established artists such as Andy Warhol, Keith Haring and Jean-Michel Bisquiat. Cédric Fauq explained how the idea of focussing the exhibition around Grace Jones, follows the tradition of the Nottingham Contemporary in seeing the arts holistically and not simply a visual form. He says in interview that "…so taking into account music, fashion, design, took me spontaneously to Grace Jones because of the collaborations she has entertained, not just with music, but fashion and cinema."

Performance, Gender and Race are key elements of Cédric Fauq's project and this platform has allowed him to include a variety of other artists reinforcing Grace's iconic values, questioning attitudes to her blackness and sexuality. The visual images were backed by film performance and soundtracks of Grace Jones's numerous hits.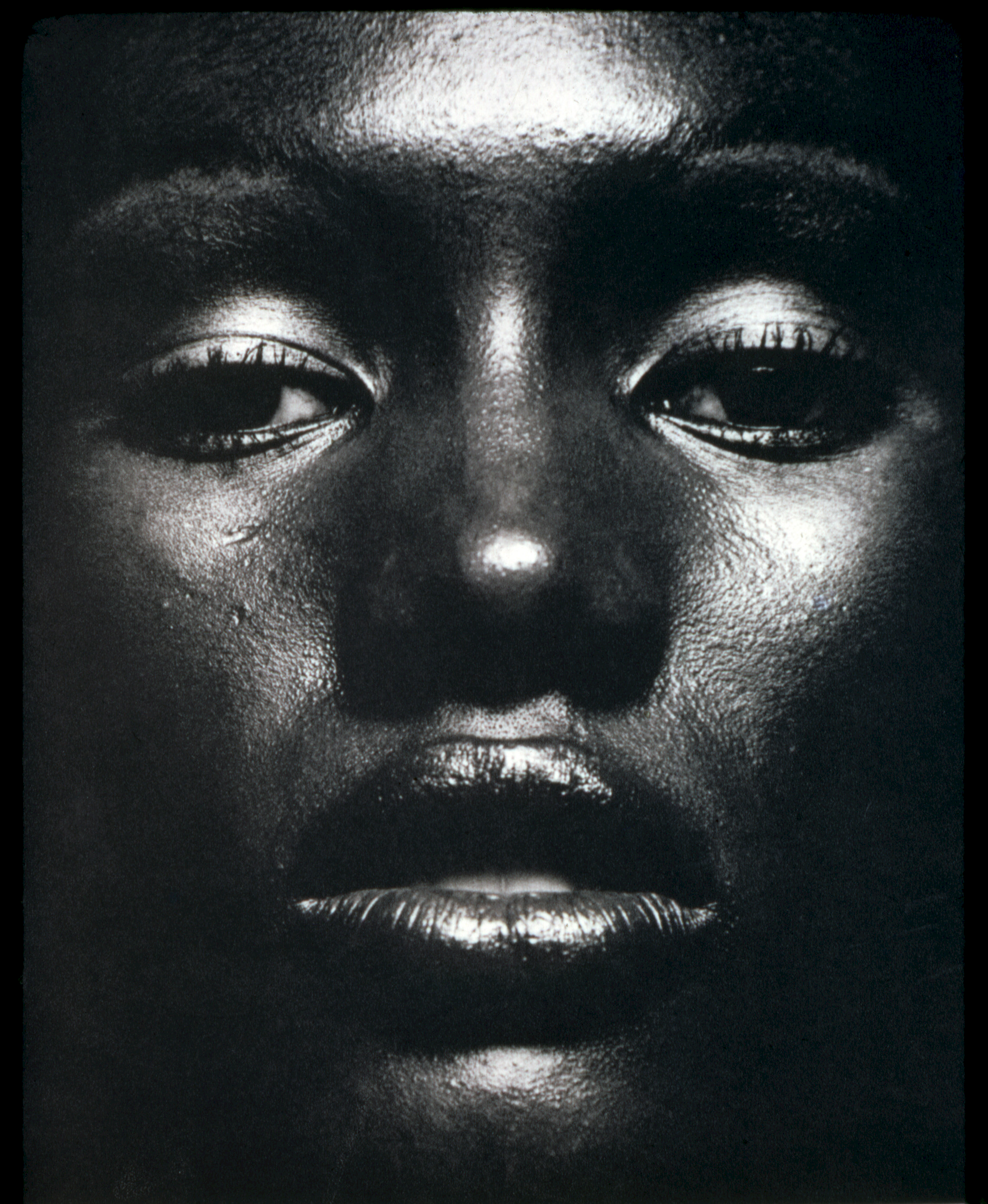 Nottingham Contemporary have produced a virtual tour of the exhibition to compensate for its not opening, but I feel the atmosphere and music of an artist as important and iconic seems to be lost in the making. I wish I could have experienced its sensuality as a real time spectator. Missing this exhibition due to Coronavirus lockdowns has made me even more determined to return to Nottingham this year and visit The Contemporary.